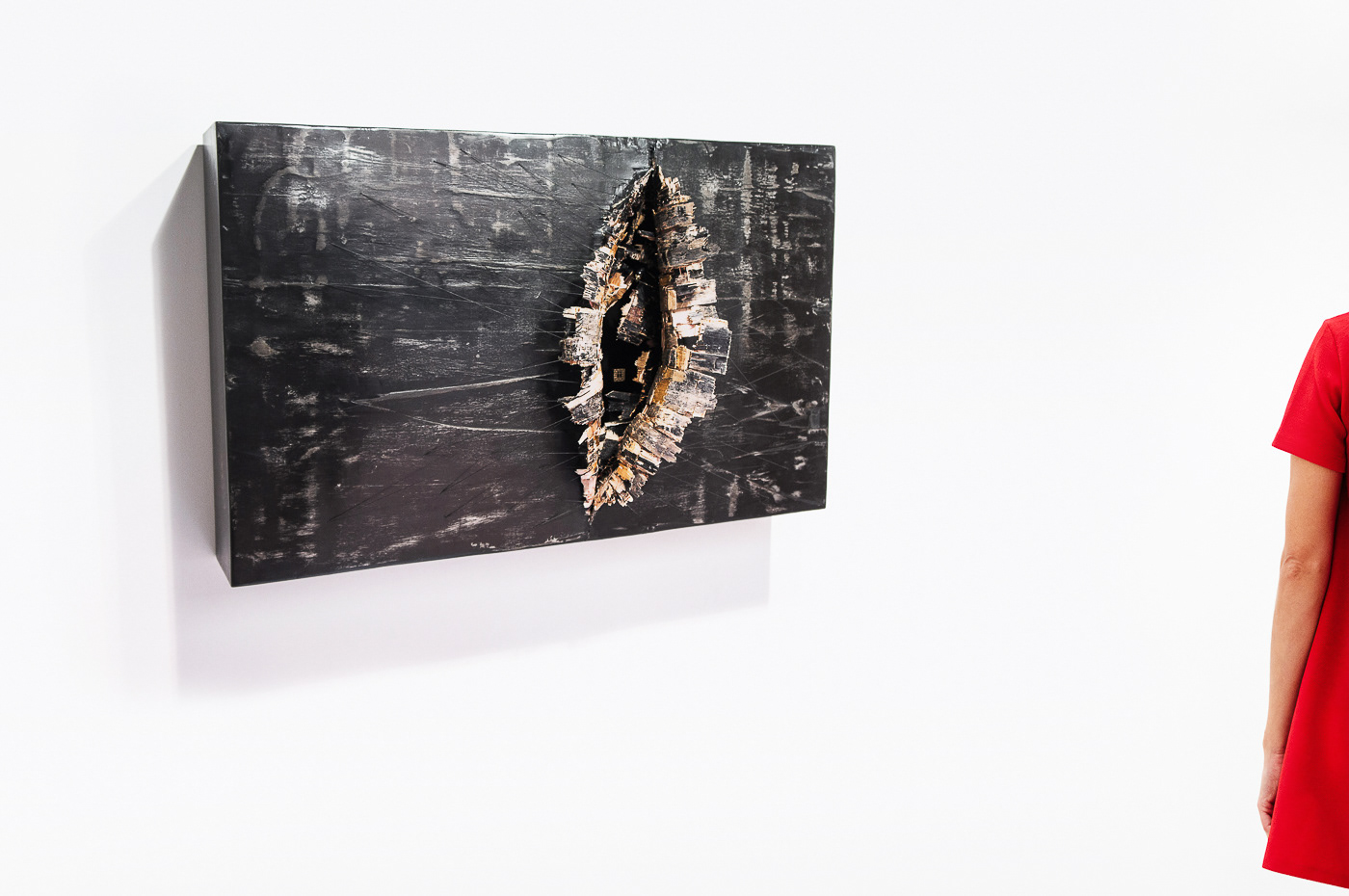 In the black boxes of the Rio-based artist Yaak, threads and gold leaves give a new organic perspective to the geometric object. Point by point, the line penetrates the skin of the box tensioning a fissure that invites the viewer to see the work in a whole new dimension, discovering small toys emerging from the obscure interior of the sculpture.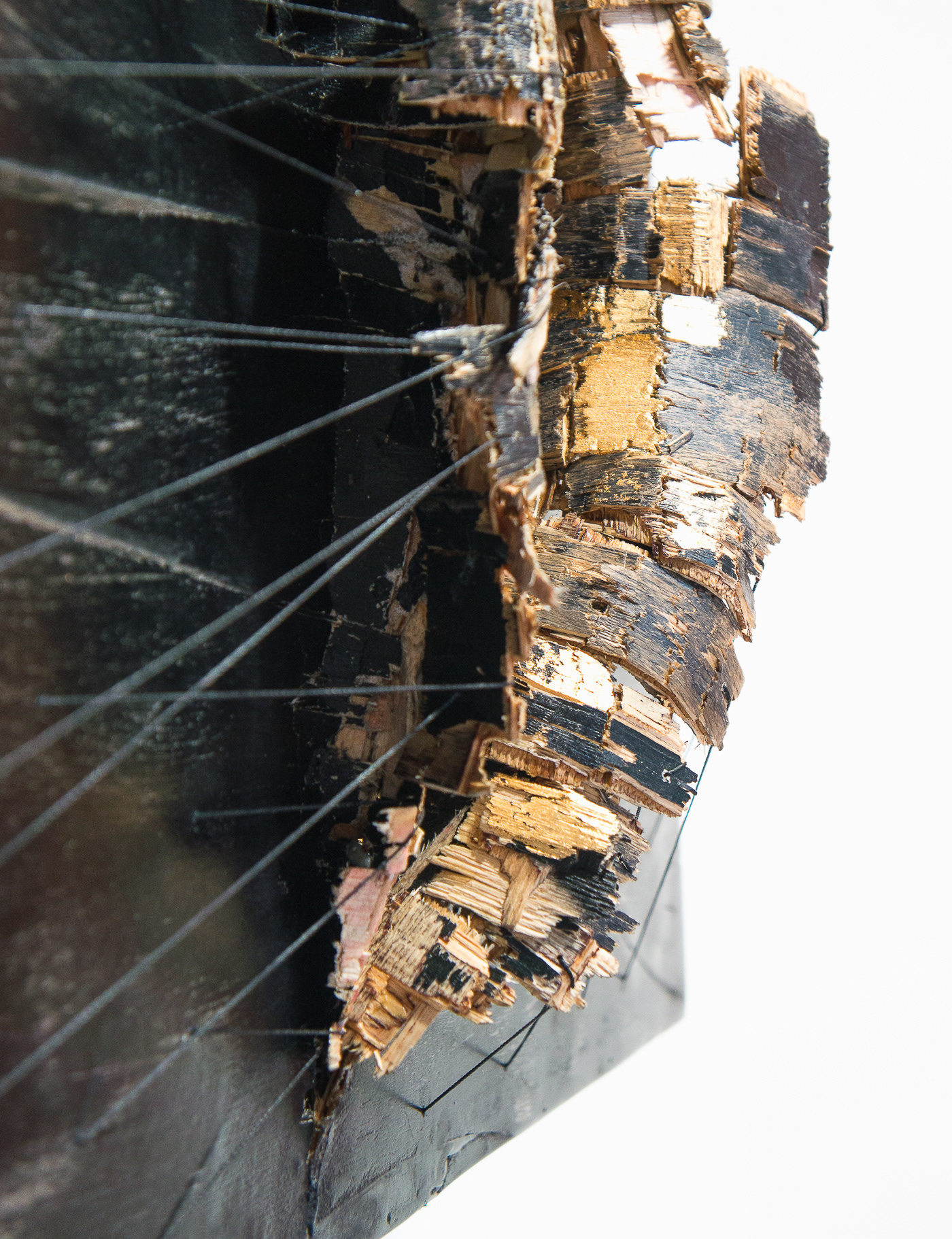 Yaak,  
Black Box Alice 00

, 2018
Wood, wax, gold leaf, thread, and paint
h 61cm, w 99 cm, d 31 cm
Edition: 1/1 Unique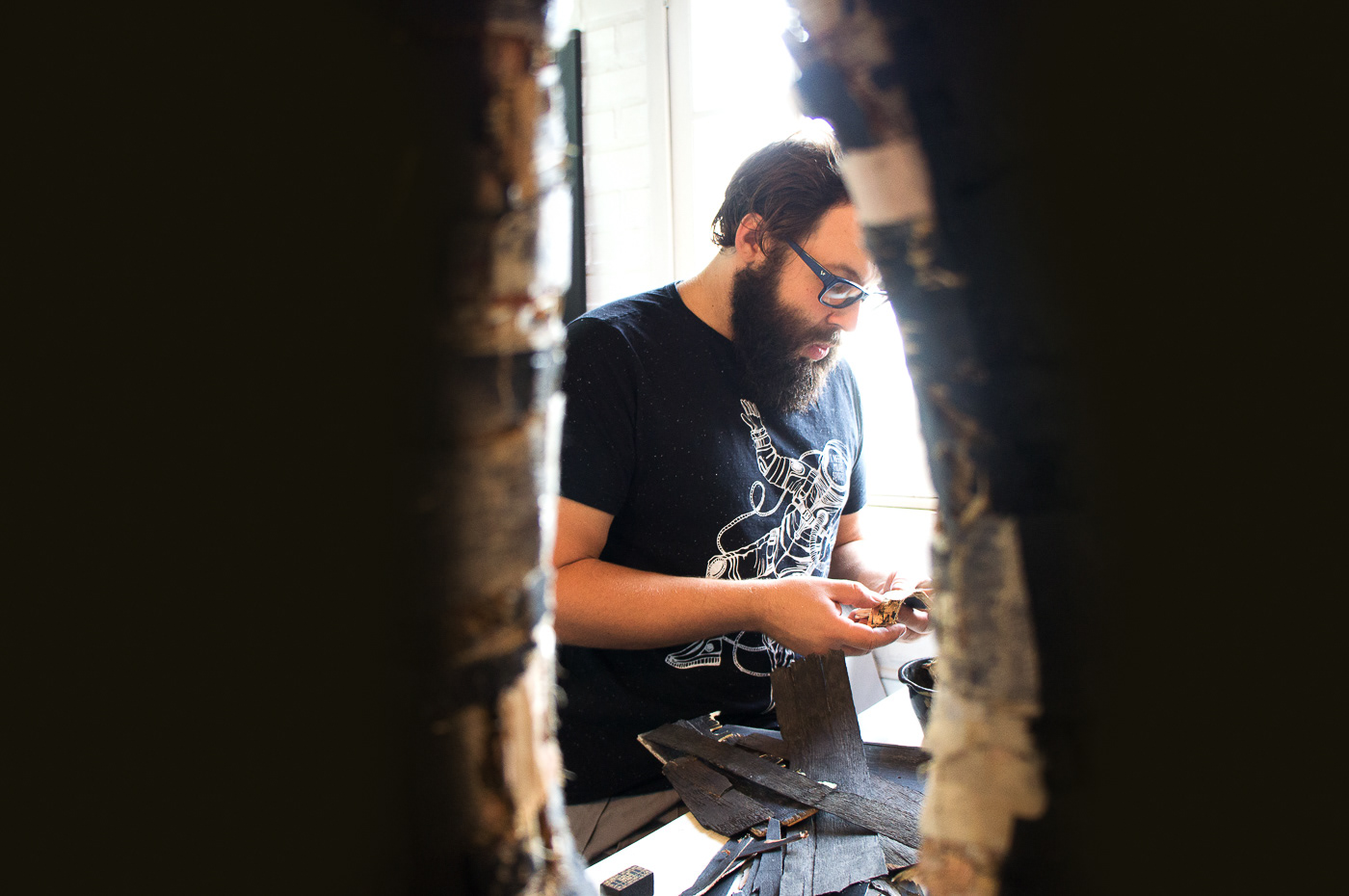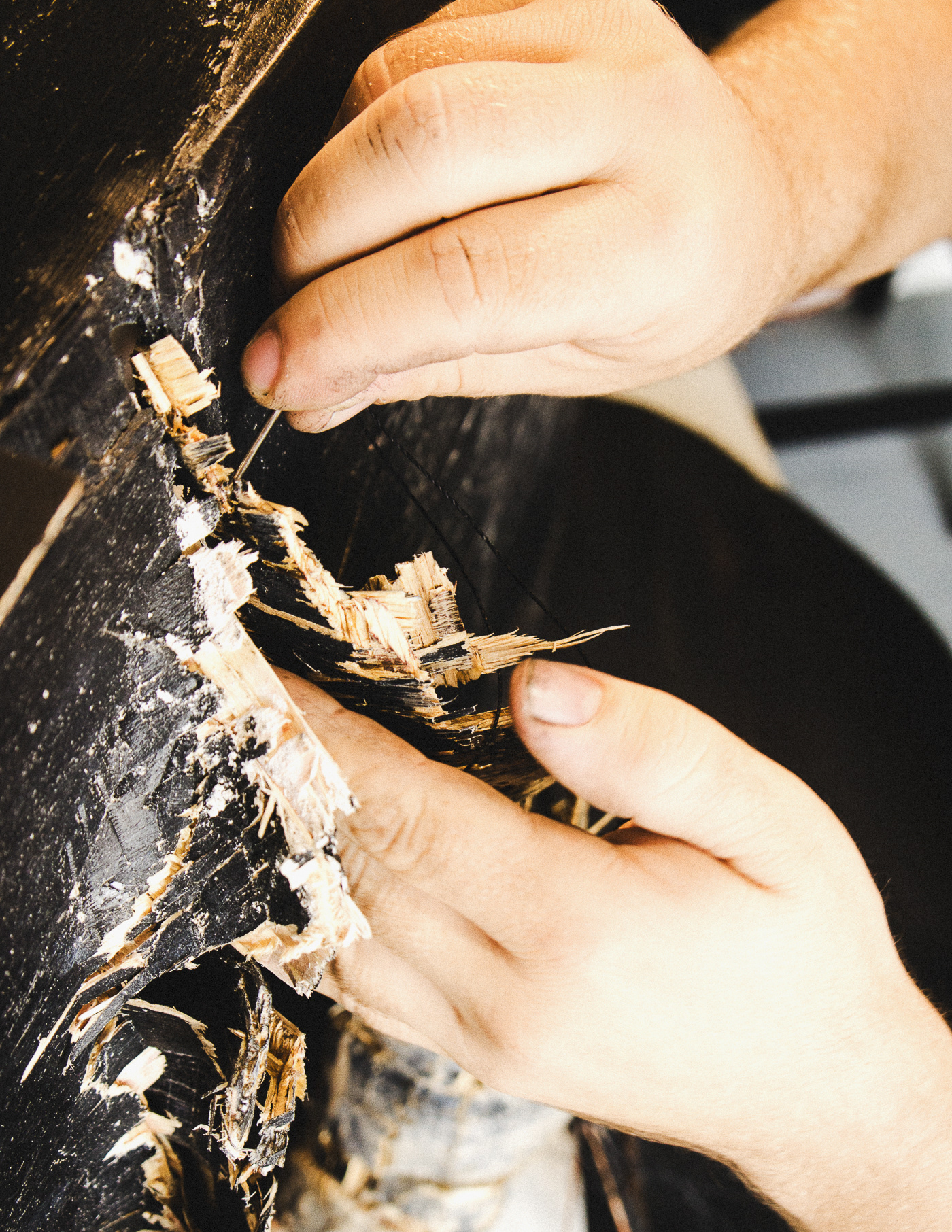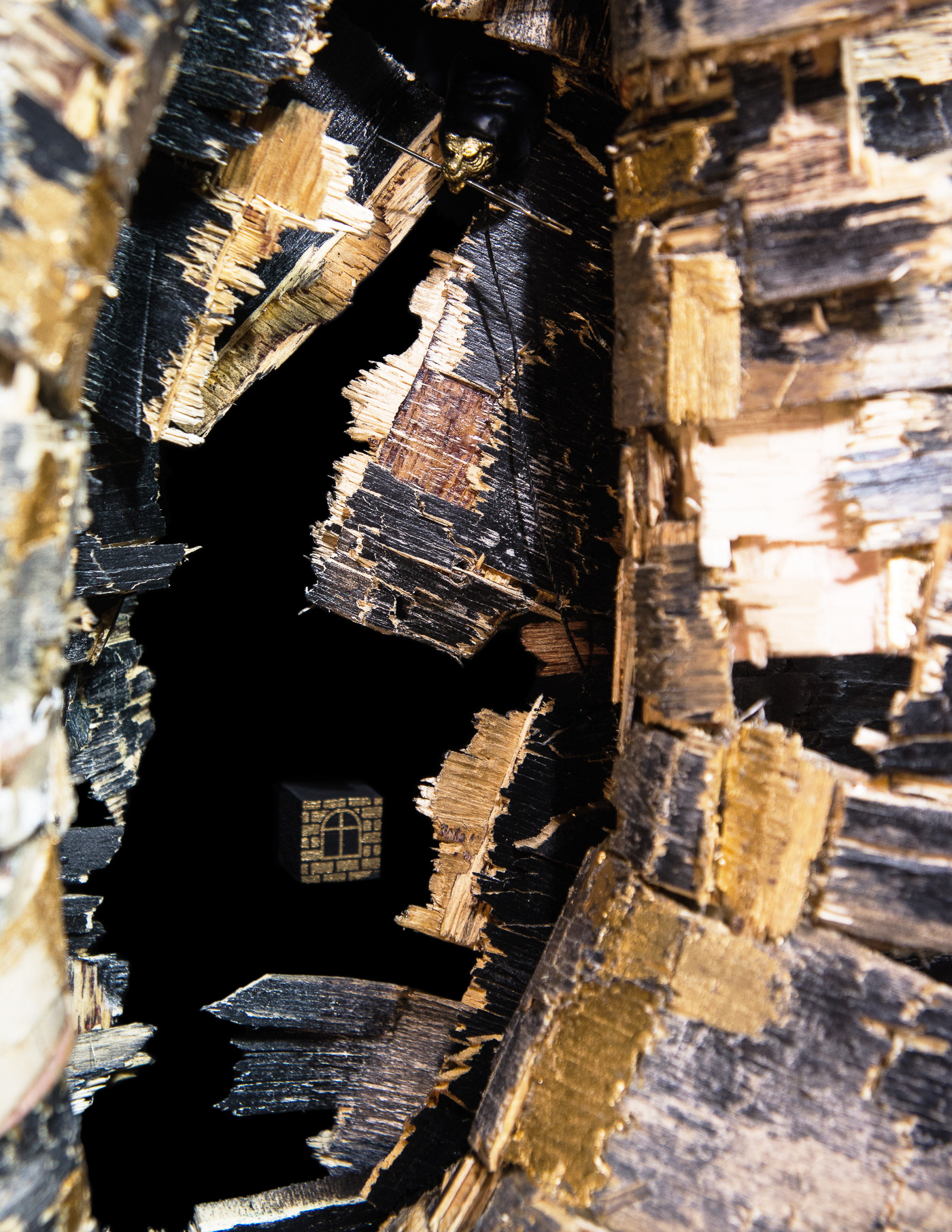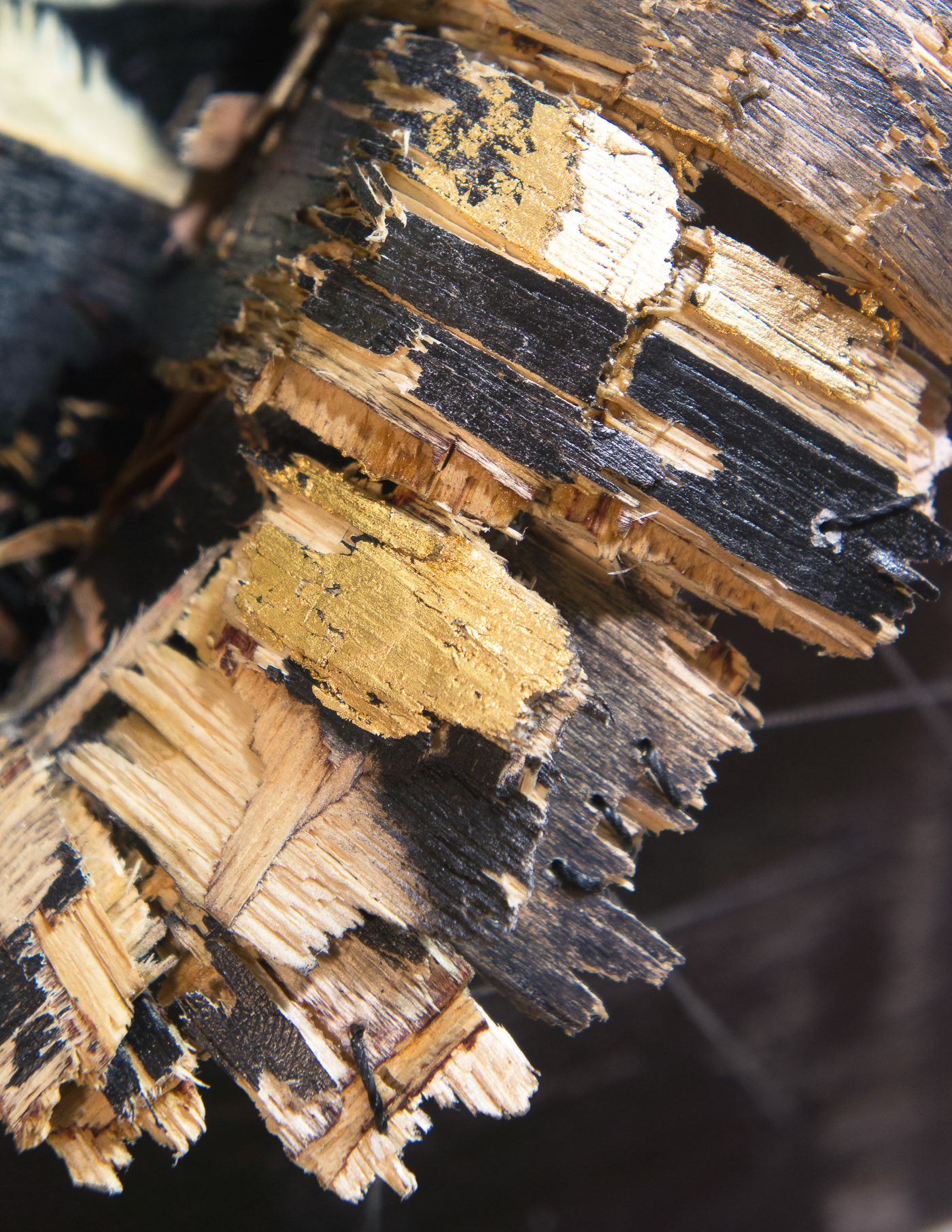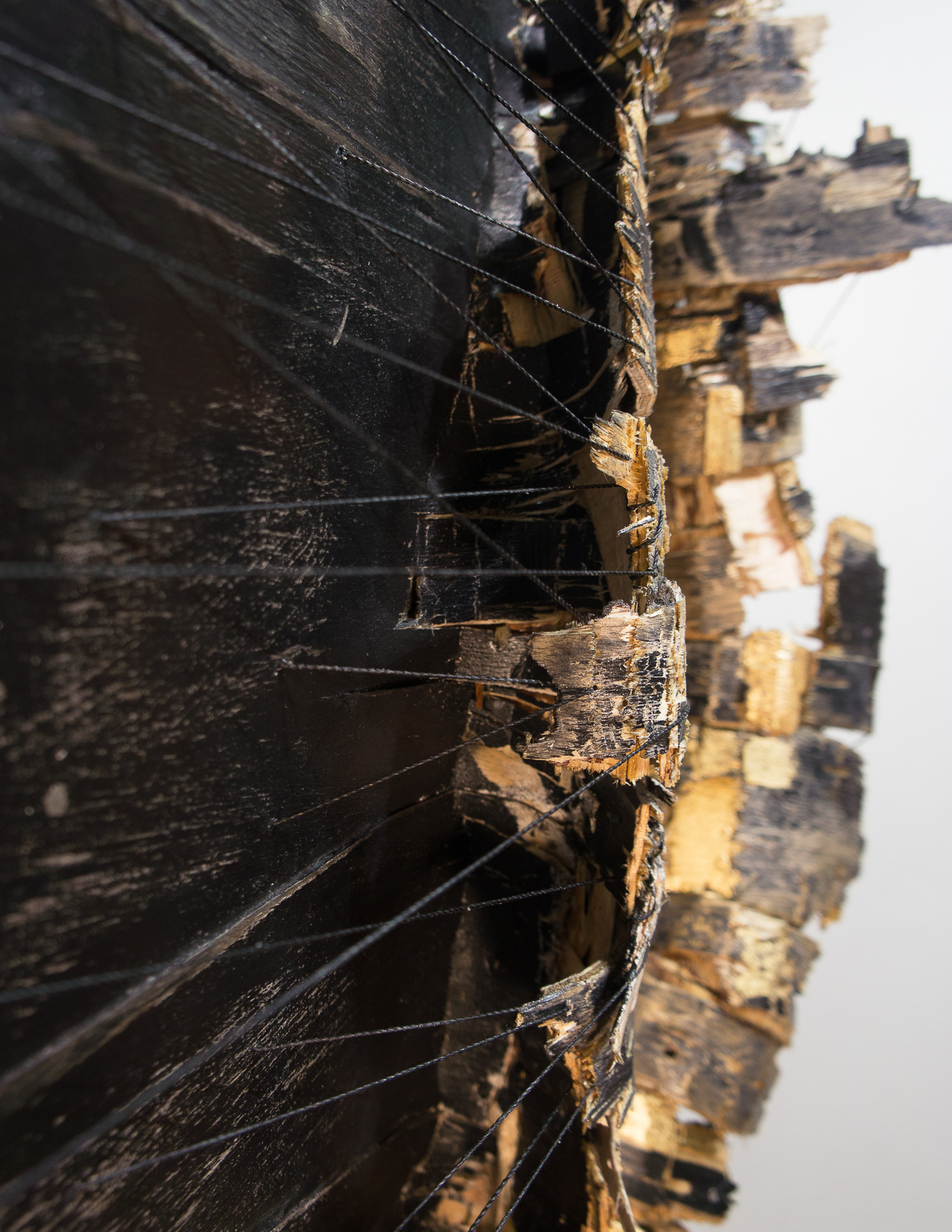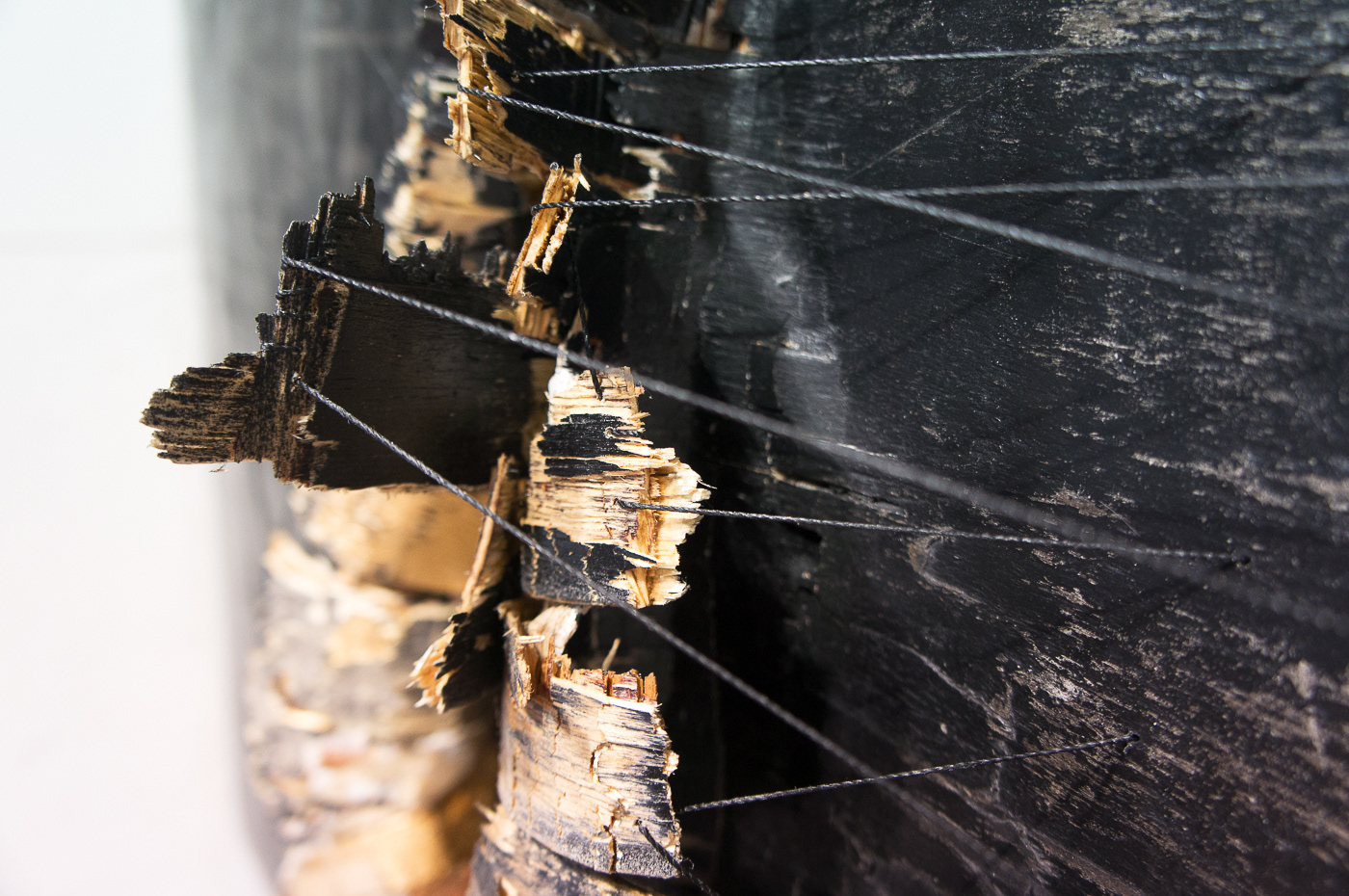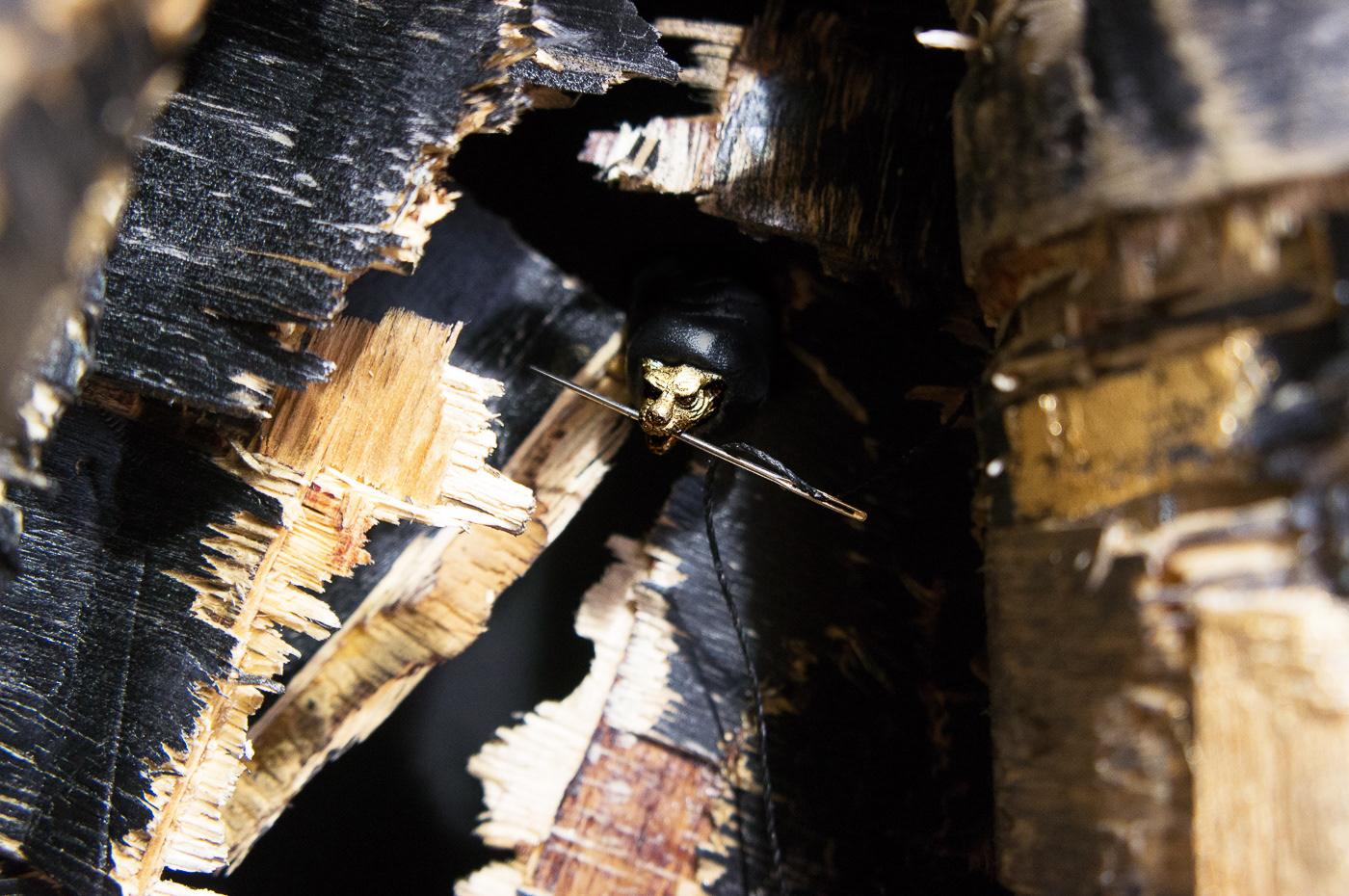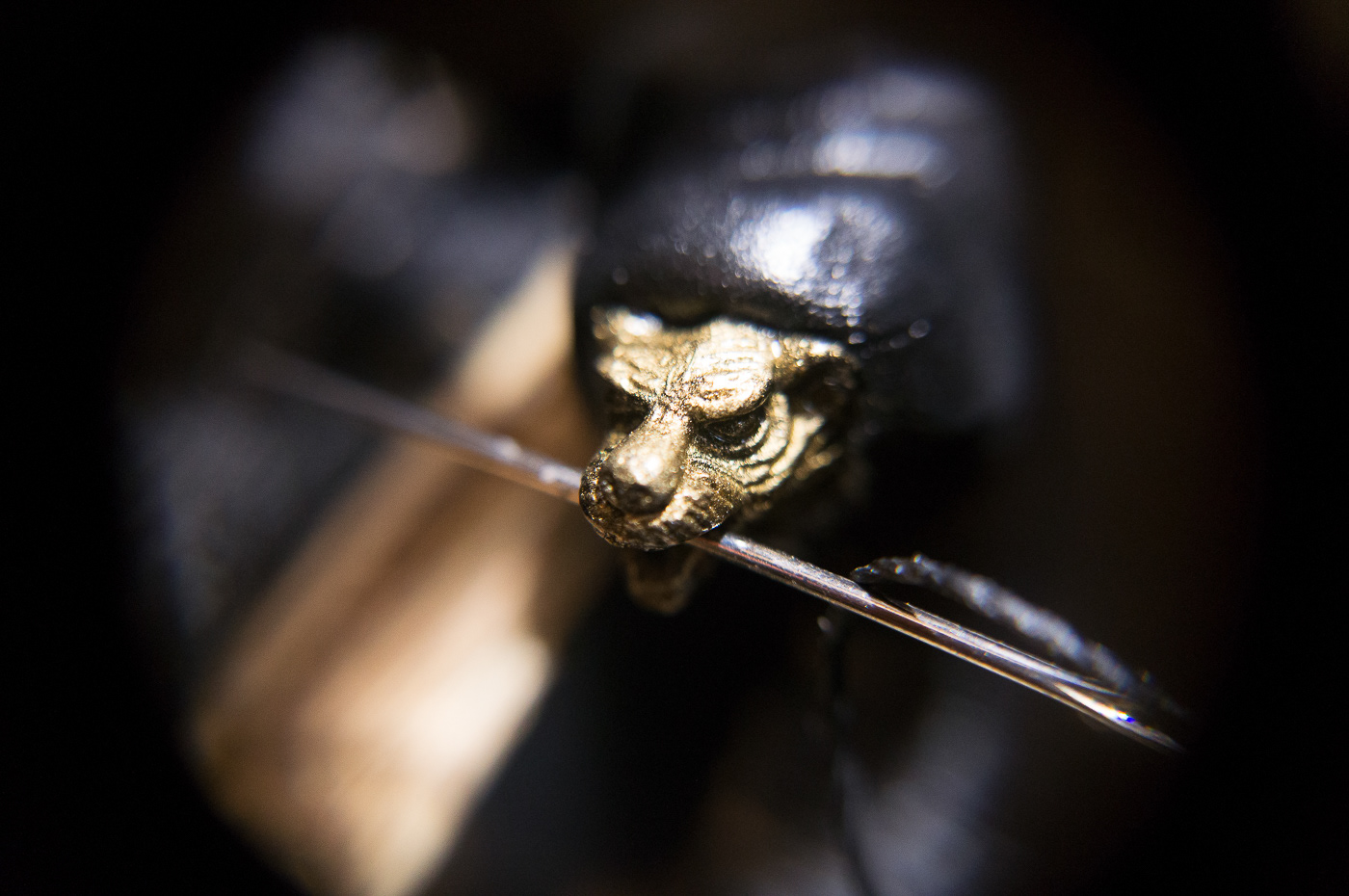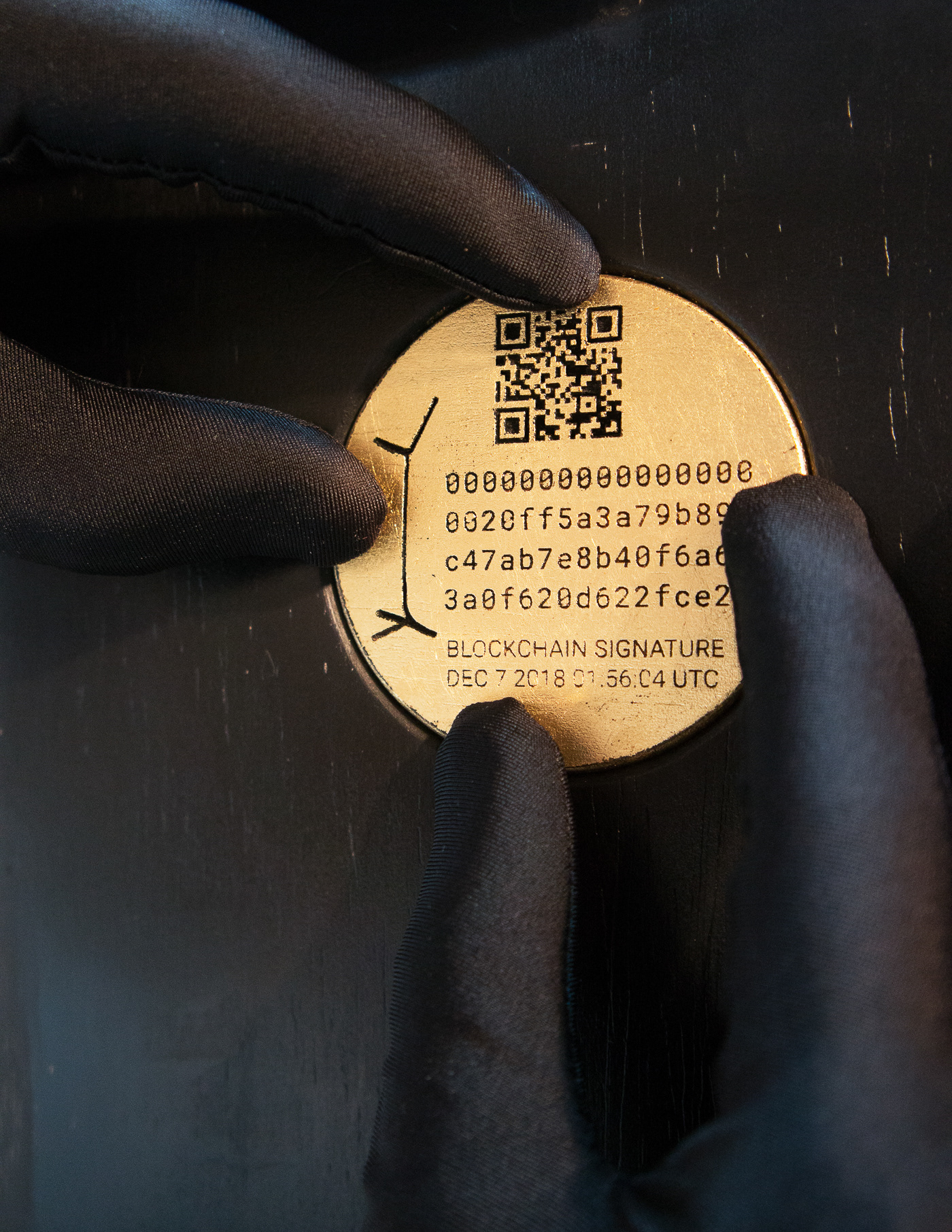 Each work receives a label that connects the physical object to a unique and immutable record of authenticity in the blockchain. The procedure allows art collectors to track provenance data, ownership and history of the Artwork.